SAFETY • DIGNITY • TRUST
We are Michigan Liberation: a statewide network of people and organizations organizing to end the criminalization of Black families and communities of color in Michigan. We envision a state without mass incarceration or mass policing. We envision a state with the best public education in the nation, single payer healthcare and thriving Black and Brown communities. Michigan Liberation conducts grassroots organizing, leadership development, lobbying and supports candidates that share our vision for Michigan.
Michigan Liberation promotes changes in all areas of the criminal legal system, including courts, prosecutors, policing, prisons, juvenile systems, re-entry and diversion programs, and parole.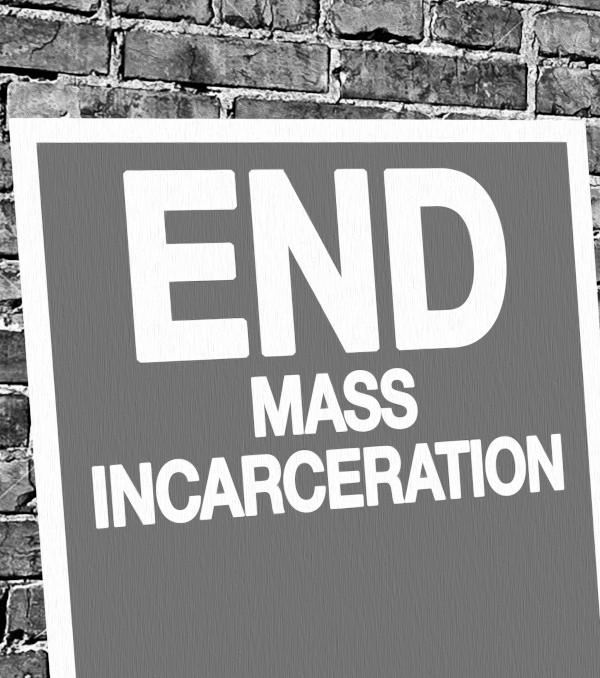 We are a statewide organization dedicated to the leadership development of community members and creation of effective campaigns to advance racial, gender, economic and environmental justice in Michigan.
Vision for a Liberated Michigan
This agenda was created by grassroots people who have been directly impacted by mass incarceration in Michigan.
1. Freedom for Our Children to Thrive
We envision a world where children and families are supported and have the freedom to thrive, an end to the school to prison pipeline, and a shift away from punishment towards trauma-informed restorative environments for students, teachers, and families.
Michigan schools must invest in mental health care to better equip educators and school support staff with the tools and resources to work with children

who need heightened engagement, instead of suspensions.

Michigan schools must end their participation in the school-to-prison pipeline that punishes, over-medicates and pushes kids out of the classroom and into the streets and jails.

We demand an end to zero-tolerance policies, complete removal of police officers from school settings, and a shift to a restorative model. We want schools to have a trauma-centered approach to conflict, kids, and families. 

No child under the age of 18 should ever be charged with a crime as an adult.

We demand that no kids are held in adult facilities; not one for any reason. 

We demand more diversion programs that keep kids out of juvenile detention, and allow our young people to stay in the community.
2. Community-Determined Public Safety
We envision a world where communities define public safety. We believe communities have the power to keep themselves safe, defuse conflict, and provide support in times of crisis.
We demand publicly-funded neighborhood safety & support teams staffed with people who live in the community and who are trained mental health professionals. Neighbors can call on them to address conflict, as well as get support connecting to resources. The teams host quarterly meetings to hear community input, priorities and concerns. 

Michigan's cities must change the culture of police departments by creating new metrics for the hiring, retention, and promotion of police officers. We want a decrease in police contact and arrests, and an emphasis on diversion and support services. Police will take direction from the neighborhood safety & support teams on how to best address community needs. 

We demand an immediate end to facial recognition and community surveillance programs. A 5-year moratorium on facial recognition technology is important, even as a bare minimum. 
3. Care Not Criminalization
We believe care and treatment of the mind is just as important as treatment of ailments in the body. People should not be punished for being ill.
Michigan must make substantial investments in mental health care instead of criminalization and imprisonment of mental illness. All individuals charged with crimes must be screened for mental illness as well as cognitive impairments and conditions. Screenings will include an assessment of an individual's mental state, family history, medical history, past trauma, and financial situation.

Individuals with mental illness, which includes people living with addiction and/or substance abuse disorders, must be diverted to treatment and care and be removed from the criminal legal system. Additionally, every jurisdiction should have mental health courts. All judges and court workers must go through a mental awareness training at least twice per year. 

All employees of agencies in the criminal legal system and public school system must receive training on how to support those with mental illness or other cognitive conditions. Michigan must also commit significant state resources toward creating robust mental health curriculum for school students of all ages.
4. Innocent until Proven Otherwise
 We believe in the presumption of innocence until a case is adjudicated. No one should be incarcerated, fined, or otherwise punished based on an accusation.
We demand an immediate end to cash bail and all pretrial fines and fees that criminalize poverty.

We demand an end to the punitive pretrial practices of drug testing, pretrial probation and electronic monitoring.  

We believe that pretrial services should exist to support people as they fight their cases. Tools like text reminders about court dates, transportation and childcare are essential.

We demand transparent information to assess the impact of individual judges and prosecutors on our communities to ensure public accountability. 
5. Sentencing and the Right to Redemption
We envision a world where sentencing people to death by incarceration is a violation of their human rights and an affront to the humanity of us all.
We demand an end to sentences of life without parole. We call for the end of  prison sentences that exceed 20 years.

Extension beyond that would only be in cases where the prison administration could prove to the Parole Board serious unresolved disciplinary infractions.

For those already serving sentences of imprisonment, we must end truth in sentencing policies, establish good time policies and develop other programs for early release that do not come with punitive conditions or tripwires.  

Juvenile Life Without Parole is cruel and unusual, and we need to make sure that understanding is put into practice in the state of Michigan. The Miller factors need to be applied in all re-sentencing of the Juvenile Lifers.
6. End Prison Slavery
We envision a world where human dignity is considered, respected and maintained at all times. Cages (in all forms) are not to be used as a tool of control or punishment for being black, brown or poor.
The operation of Michigan's jails, prisons and detention centers must be fully transparent to the public. Communities have the right to regular and timely reporting regarding all Michigan prison and county jail contracts, environmental conditions, and deaths that occur during incarceration.

All who are in Michigan's county jails and prisons must have quality health care, uncompromised menstrual equity, and unrestricted access to women's hygiene products. Health and wellness care must also include LGBTQIA+ and disability justice informed medical practices and housing accommodations. We demand the immediate end of incarcerating people who are pregnant. 

Michigan must immediately develop and implement non-carceral responses to substance use, poverty, intercommunal violence, sex work and homelessness. 
7. Right to a Second Chance: Rebuilding Life After Incarceration
We believe all people coming home deserve opportunities to employment at a living wage, affordable housing, education and entrepreneurial initiatives. We believe re-entry should be gender, trauma, and community informed to equip individuals with tools for success.
We demand clean slate expungement upon release.

We demand independent and stable housing, specifically by expanding MSHDA vouchers to all and making fair chance housing statewide.

We demand an end to all post-incarceration surveillance for people on probation and parole.

We demand a $100 million divestment from prisons to be reinvested into regional community resource centers that support housing, training, education, employment and health care. 
8. Justice for Wrongful Convictions
We envision a world where justice is pursued for those who have been wrongfully convicted. We believe in accountability for wrongful convictions by prosecutors and judges who care more about their political careers than the truth.
Every Prosecuting Attorney's office in Michigan must establish a conviction integrity unit that works in partnership with community and innocence projects to immediately review cases where convictions are called into question. 

Michigan must fulfill its commitment to compensate every wrongfully convicted person at least $50,000 per year for every year they were wrongfully imprisoned. The state's payment of this compensation needs to be mandatory. 

Michigan must establish a Commission on Prosecutorial Misconduct to investigate all complaints about the abuse of prosecutorial power. This Commission must have citizen oversight and random selection for each Commission case. If a prosecutor, judge, or police officer uses illegal or improper measures to secure a conviction, their department loses their legal immunity, and a civil lawsuit for monetary compensation can be pursued. In the most egregious cases of misconduct, the Michigan Attorney General should intervene.