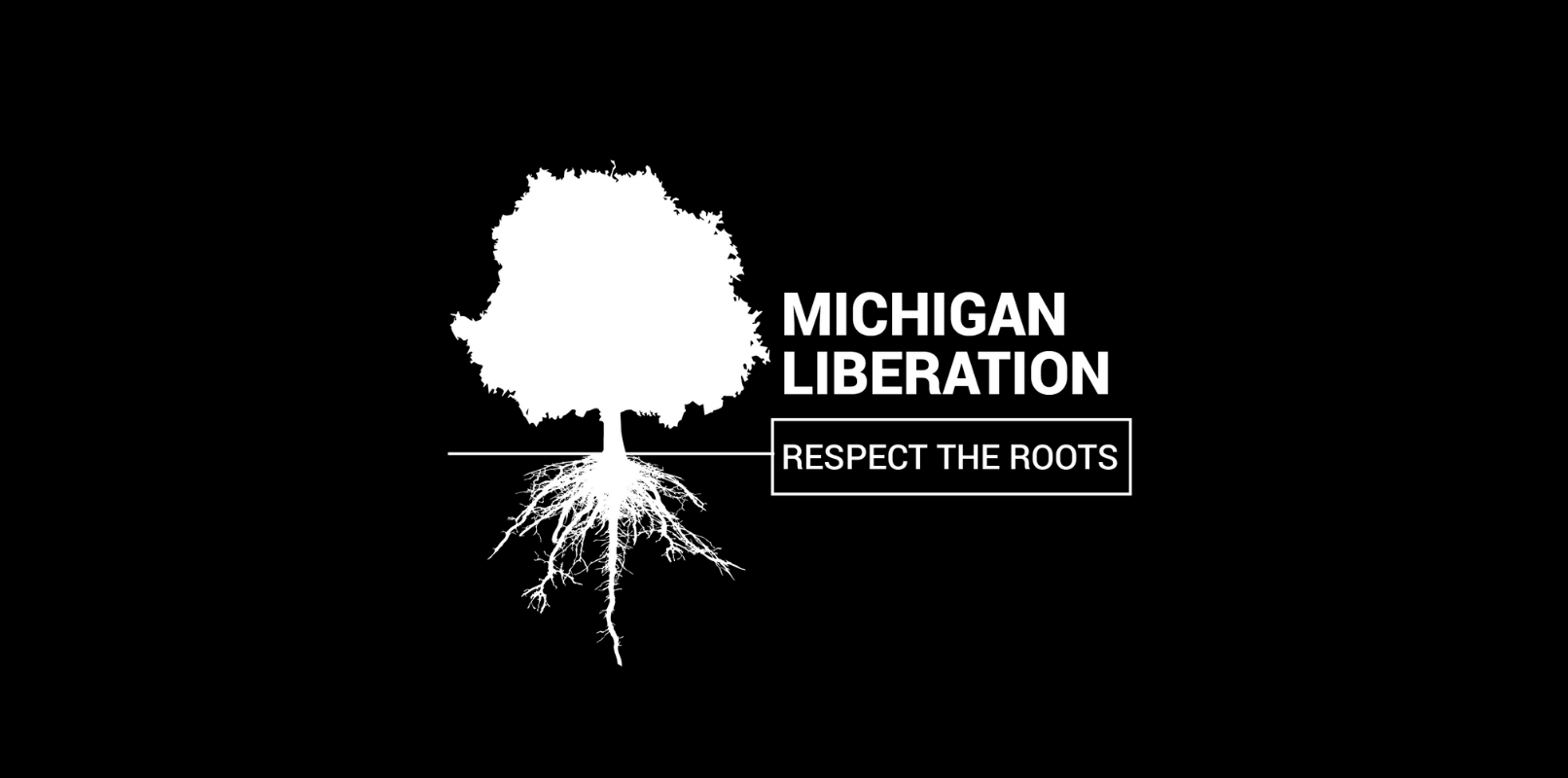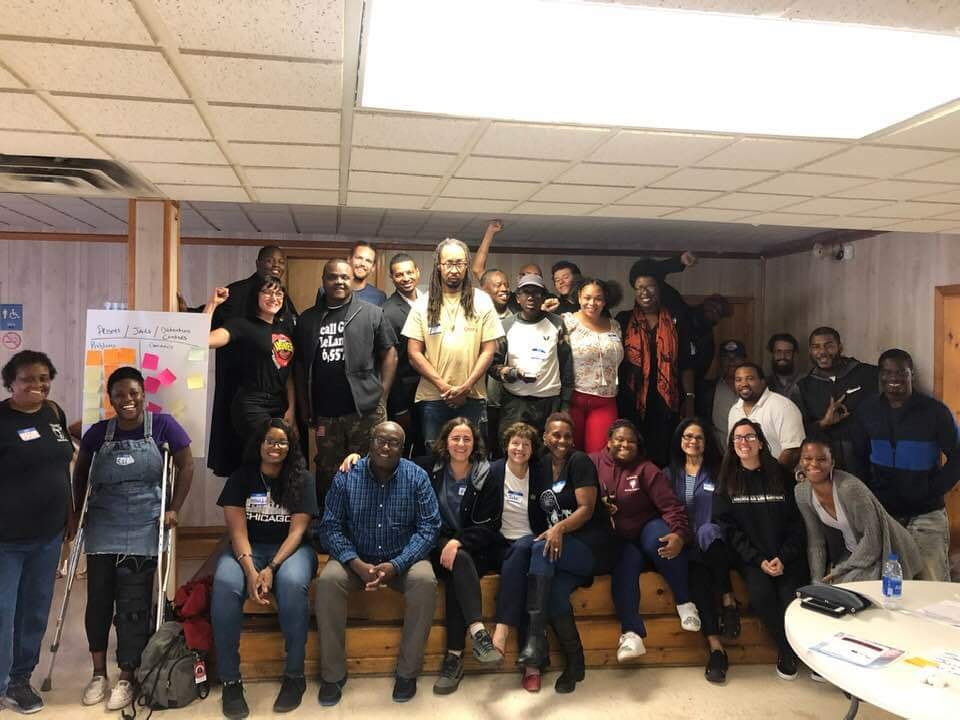 Our first full-day meeting to create our statewide agenda
Who we are
We believe in radical transformation of our society. One of the places where we have begun our work is a focus on healing our communities from the pain and trauma caused by the criminal legal system. As organizers, we find other people who want to get involved in changing the things that hurt us. Together, we envision a new world, fight for policies that get us closer to that world or create our own systems, if need be, and elect people who represent our values.
We believe people who have been incarcerated & their loved ones need to be the people leading this work on how we transform our criminal justice system. One of our main focuses is on training and developing people to become these leaders.
Our staff is able to build teams deeply in Wayne, Oakland and Kalamazoo Counties. We are working on how to sustainably support people in other regions who want to transform the criminal legal system in their counties.
What we've done
Michigan Liberation formed in August 2018 as a new 501c4 organization. Our first initiative was to use the 2018 general election to build broad support for criminal justice reform in key precincts in Wayne, Oakland and Kalamazoo counties. Our 5-week intensive issue-based canvassing campaign exceeded our goals:
We had 27,806 door attempts, our contact rate was over 18%. We had 5,048 conversations with voters.
Our team of canvassers included people who were formerly incarcerated, who had recent experience with the jails and courts, and family members of people impacted by the criminal justice system.
Our Super PAC (Michigan Liberation Action Fund) endorsed candidates up and down the ballot who won, as well as all three ballot initiatives. We distributed targeted literature on the doors that people appreciated as a voting guide.
We helped to flip 4 State Senate seats, 3 State House seats, 3 County Commission seats, a US Congressional seat (CD 11), and at the top of the ticket: Governor, AG, and Secretary of State.
Not only did we influence the election, but we had thousands of conversations with people about our criminal justice system.
We were blown away that people in Wixom and Kalamazoo were saying similar things to people in Livonia and Detroit. *Everyone* knew someone who had been impacted by the criminal justice system, and nearly everyone we talked to told us that it's time to take a new approach to crime, addiction, mental health, and rehabilitation. We are tearing apart families, not addressing the root causes of most crime, and investing our money in old methodology that doesn't allow people to heal, restore trust, and become meaningfully involved in society after incarceration, let alone the many cases that could be diverted from the system in the first place.
With these thousands of conversations on our hearts, we began to build our new organization.
What we do
We have hit the ground running in 2019 to develop our organization-wide vision and mission. We have begun our grassroots organizing by hosting listening sessions, forming our core teams, coalition building, and developing our training schedule. We are continually growing our capacity to make an impact in the 2020 elections. While elections are an important marker, we believe in building a long-term movement that will last well beyond any upcoming election.
Working on our training program is really important to us. That is where the magic happens.
In Kalamazoo, a group called S.E.E. LIBERATION has been organizing on the school to prison pipeline for the last 5 years. This is work developed by Elisheva and other Kalamazoo community leaders. They developed a model for how to engage parents and local leaders in changing school board policies that promote juvenile justice and restorative justice practices.
We also built toward a Black Mama's Bailout in the weeks leading up to Mother's Day. It was a coalition-led effort to bail out Black moms and raise the issue of how messed up cash bail is. While bailouts aren't a systemic solution, we believe in getting as many people free as we can, when we can.
We won an important campaign to Ban the Box for county employees in Oakland County. This removes the question on job applications that asks if the applicant has a felony record. This simple change often has a big impact, with more people getting a chance to interview before answering questions about their record or background.
We are building coalition with Detroit Action, We the People, ACLU of Michigan, Detroit Justice Center & the Detroit Bail Project, Detroit Disability Justice, Out for Life Re-Entry, Mothering Justice, Greater Detroit Democratic Socialists of America, Pontiac Policy Council, Color of Change, Chance for Life, and many more organizations! We are proud to work closely with the Mass Liberation Project.